For the first time, in a long time couples are actually "forced" in a way to be together for weeks. You might have thought, "I can do a week with my sig-other, no problem! We go on vacation for a week and we have a great time." Honey, there are no cabanas, exciting new adventures, and the ever elusive vacation sex romps at home. Or can there be?
While you're in the house, hunkered down, avoiding The 'Rona, here are five intimate things you and your boo can do to have a good time AND actually enhance your relationship.
1. Cook a Sexy Meal Together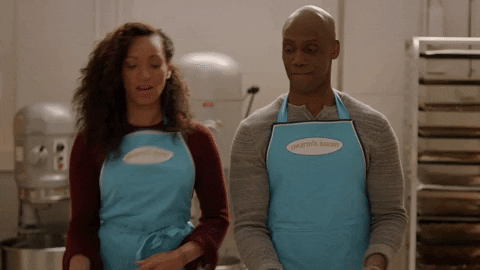 Your sex drive can be down even more when there's doom and gloom lurking about. Planning a sexy meal together can help with that. We all know chocolate and oysters are aphrodisiacs, but here is the time to think about what actually gets YOU in the mood. Plan out the menu of both of your sexy food picks, get to the store, and cook the meal together. (clothing optional)
2. Be Goofy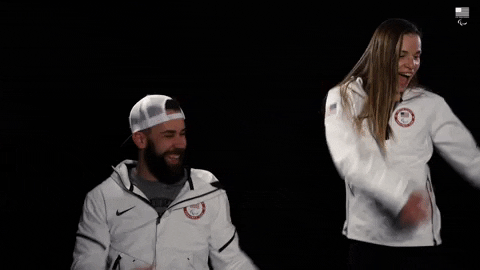 Fun! You remember fun right? Adulting is hard, we constantly have to be serious. Since we have this time, add some laughter, joking, and giggling. They're good for the soul and your relationship. Here are some ideas:
Dance. Turn your living room or kitchen into your favorite club from back in the day. Start off with some good two stepping songs, then end with some bump and grind tunes.
Turn chores into something fun. See who wins in a head to head match of putting on the pillowcase first or who can put their share of the dishes away first.
Act out a scene from your favorite movie. How fun would it be to act out the scene in Love and Basketball when Sanaa is playing for Omar's heart? You might think of a movie that both of you know. Dress the part, you probably know all of the words, and it would be hilarious.
3. Get to Know Each other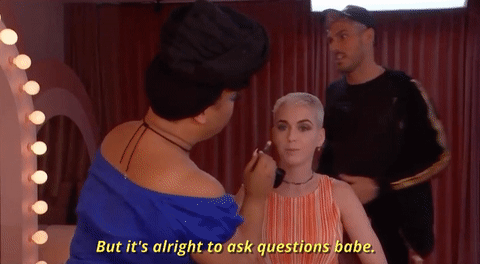 Don't side eye me! Listen, this is the perfect time to sit down and have engaging intimate conversations with your boo. There's always new things you can learn about each other. Sometimes it's hard to get this type of conversation going though. Here are a few prompts to get you started. Think of a few more you've been keeping in the back of your mind and go for it.
What do I do that turns you on the most?
What is your ideal romantic vacation?
What is your favorite sexual memory of us?
4. Engage in Some Sensual Play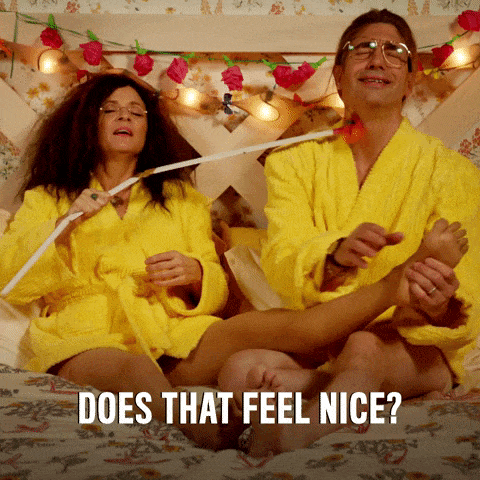 After you've been with a partner for some time foreplay can get a little routine. Lick left breast for two minutes preceded by a one minute hand job gets boring. Try using the five senses to spice up your foreplay. There's sight, touch, hearing, taste, and smell. For example, use a blindfold to take away the sight of your partner. Find something soft or furry to tease their body using the sense of touch. I'm sure you can figure out something to taste……*wink wink*.
5. Introduce a New Sex Toy into the Bedroom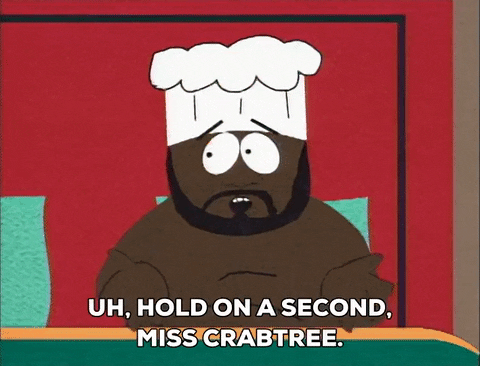 Sex toys definitely can add some spice to your love making. You're more likely to have multiple orgasms or an orgasm at all (for those that struggle to climax from penetrative sex like myself), they encourage you to try new positions, and they just force you to have hotter sex!! Yaaaaaaaas!!
Visit your local Adult store together, if they're still open in your area! You'll both learn what each other likes and be able to touch and turn on products before you buy them. If that's not an option, head to the Internet!
Shopping online at an online Adult toy shop like Hart's Desires is a good opportunity for you and your partner to connect and discuss products you may like. Browsing in the comfort of your own home could make it easier for you to talk openly about what may tickle your fancy.