Have you ever had questions about women enhancement pills?
If so, you are NOT alone!
Let's go over what we at Hart's Desires found, our likes and dislikes, and reviews about each pill including the famous Pink Pussycat pill!
👉 Buy Our Enhancement Pill Sample Pack · Save $6 – $15!
What are female enhancement pills anyway?
You might have heard of men's enhancement pills or seen them behind the glass at gas stations.
You very rarely hear people discussing enhancement pills for women. Here I am to save the day!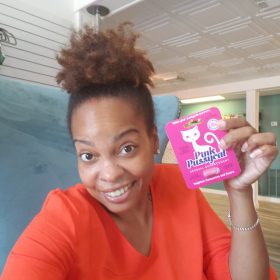 So what do they do?
They have the possibility of all of these awesome things to take your sex life to the next level.
✔ Increased libido. Maybe in your head you want to have sex but for some reason can't connect the dots to make it happen.
✔ Increased lubrication. Get that thang WET!
✔ Increased blood flow which leads to more sensitivity in your vulva and most importantly your clit.
✔ Stronger orgasms!
✔ Multi orgasmic.
The Enhancement Pills Review
Okay.
It is time we dive deep into what we found during our tests!

👉 I followed all of the directions to the "T" to make sure I could give you the real tea and an actual review on each pill.
Pill Review

: Kitty Kat Pill

First up was the Kitty Kat.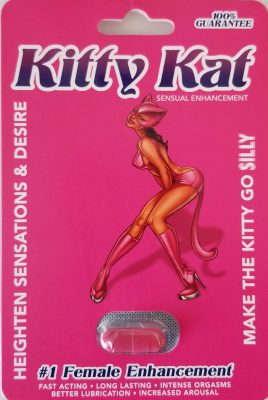 I took the pill as directed 20 mins prior to having sex and with a full glass of water. What I thought was going to be 20 mins turned into 2 hours. Don't you HATE waiting around for the dick!! During this time I was really getting worked up though. I took matters into my own hands and rubbed one out and surprisingly was still in the mood by the time he came home. Point for Kitty Kat pill! The pleasure during sex was definitely kicked up a notch!
Pros: Increased pleasure during sex, increased desire
Cons: Didn't notice increased lubrication, didn't really "feel" anything after the first day.
Pill Review

: Me Me Meow Pill

Next up was the Me Me Meow pill.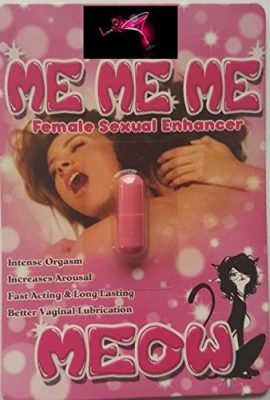 I had tried this one before with great results so I was expecting the same as before. Annnnnnd… it delivered. Him was looking at me like….you need to take this ALL the time. I was a SEX KITTEN!
Pros: Definite desire increase, wetter, sex sensations were intensified, kept my desire up for the entire weekend.
Cons: None.
Pill Review

: Kinky Kitty Pill

Next? The Kinky Kitty pill.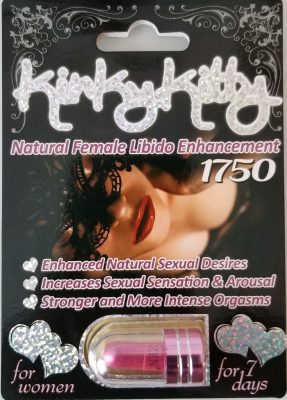 The Kinky Kitty was my favorite out of the four pills! After really reading the packaging I wasn't surprised because this pill had a high potency at 1750 mg of stimulants. Orgasms were on 1000! This one is going to be my "vacation sex" addition in every carry on bag. One thing I didn't follow on the directions was to take it with a meal. I'm not in my sex kitten mood with a full belly. I'm also not sure about the lubrication increase or not. I was feeling so sexy that I started with lube because I knew this was going to be a marathon and I wanted to be prepared for the long haul.
Pros: Super Duper orgasms, Increased desire for the entire weekend, increased pleasure in general during sex
Cons: None.
Pill Review:

Pink Pussycat Pill

Lastly is the Pink Pussycat Pill.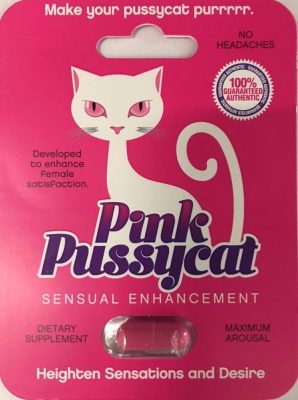 I made sure to follow the directions exactly because last time I tried it I wasn't impressed at all. I was looking at the viral video of the lady going ape shit over the pill with a mean mug! Sadly I got the same results as the first time. It's funny because I know so many people that love this pill.
Pros: The cat is cute on the package *shrugs*
Cons: No effects on my sex game.
Buy Pink Pussycat Pill & Save!
Conclusion
Different women have different pill varieties as their favorites. This is because everyone's bodies are different. The way you metabolize the pill, your blood flow, and health status will influence how each pill reacts with your body.
Remember you have to actually start doing something that's going to arouse you to get the full effect of the different pills. Some people think that if you take a pill, instantly your coochie starts dripping like Niagara Falls. Nah, you have to actually be at least thinking about sex. This part is important.
Want to run your OWN pill test?
Try all 4 pills and see which one you like the best for yourself while saving a ton!
✔  SAVE $6 – $15 and sample FOUR DIFFERENT PILLS instead of buying them all separately at full price!
👉 Buy Our Enhancement Pill Sample Pack · Save $6 – $15!
Have you tried any of these pills already? Leave a comment and let us know what you thought!