You read that right! You or your partner can have your G-spot super happy all through an app on a phone. Technology is the ISH! I've been using the Lush for over a year, but now that they've updated the toy with a Lush 2 (even better than the original) I needed to tell y'all about it!
What is the Lovense Lush?
It's basically a Bluetooth vibrator that uses your partner's phone as a remote control.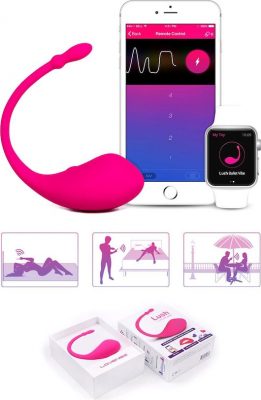 When I first pulled it out of the box the first thought I had was…….this looks like a sperm LOL. I pulled everything out, plugged it up to charge, and started reading the manual.
I was so excited, after about 2 minutes of reading I unplugged it and started linking it to my phone. It was pretty easy: just download the app and it walks you through the rest!
G-Spot Play Time
Time to put it in. The bulbous part of the toy scared me a little.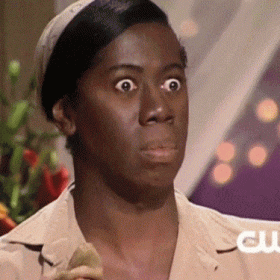 I'm a clitoral stimulation girl, rarely do I use toys that penetrate. I figured lube would definitely be necessary for what looked like a big ass toy to just insert willy nilly.
I was turned on but not dripping wet and I wanted to have a pleasurable insertion so I used Sliquid H2O water-based lube and that did the trick!
I got it in, turned it side to side, forward and backwards until I reached the "sweet spot". Now I was ready to really play! First I made my own vibration pattern, next I started talking into the phone so it vibrated to the sound of my voice, then I cued up my Booty Call playlist and sat back to let it vibrate to the tunes.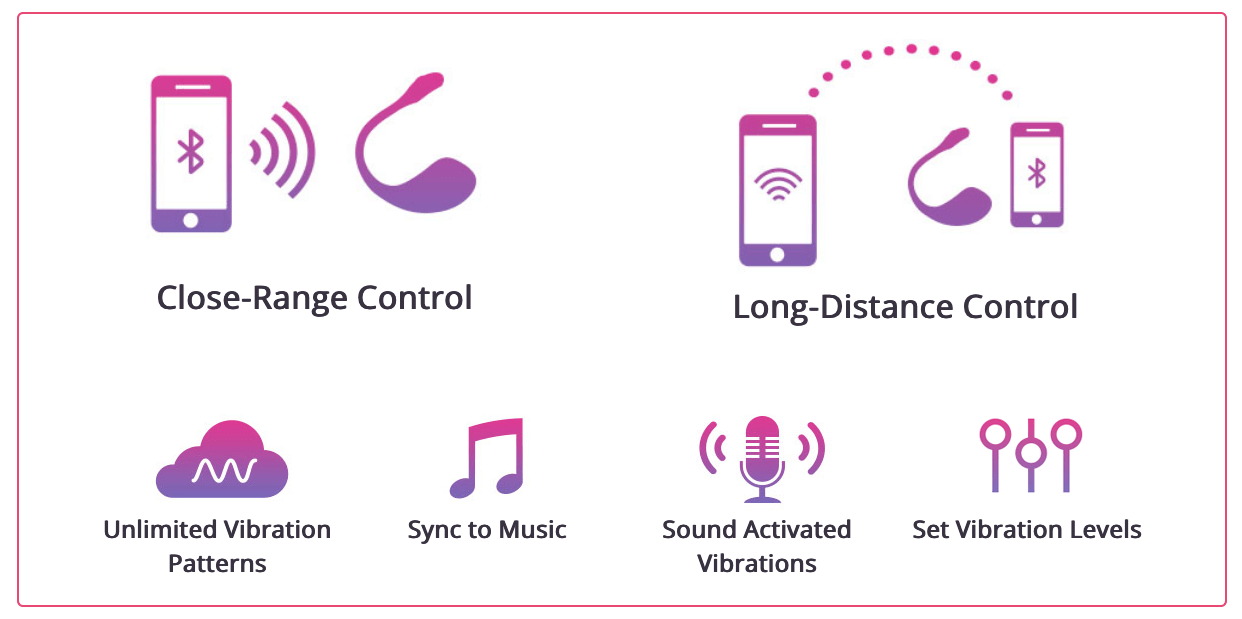 Ok, I was liking this!
Now it was time to get bae to control it. He actually made me wait two days till he found time to play with me. Don't get me started! LOL
It was WELL worth the wait! G-spot stimulation for me is soooo different than clitoral. I need more pressure than vibrations trying to pleasure my G-spot. Leaving this powerful toy in the hands of someone else totally increased the pleasure that I wouldn't ordinarily have from a vibrating penetrative toy alone. It didn't take him long to get the hang of the app and figure out what made me giggle, close my eyes, and be in bliss.
Read our Vibrating Panties put the WOW in date night! where we also talk about the Lovense Lush!
Ways I Used It
I've used the Lovense Lush a bunch of different ways.
Long distance. The Lush is perfect for long distance relationships and to take along on a trip away from your boo. I remember going to Portland for two weeks for a sex educator training program and this pleasure toy still created a feeling of intimacy and closeness while I was on the other side of the country. Lush+ Boo+ Facetime= Wowsers!
Date night. Since the Lush is controlled by the Lovense Lush app on a phone it's way more discreet than holding a remote in your hand. Picture dinner at a fancy restaurant with this buzzing in between your legs, this naughty pleasure in public that only you two know about. You're going to rush outside to the car once the meal's ova!
Solo play. You can still get your jollies off by yourself with the Lush. The Lovense Lush doesn't make me climax on my own, but combined with some clit action I get a great orgasm. I've also used it on it's own to stimulate my clit.
Hands free play. I love pleasing my partner, but what about me? The Lovense Lush is clutch for blow jobs. You give the best blow jobs when you're turned on and this toy gets me there and some. Now we're both extremely aroused!
Lovense Lush G-Spot Bullet Vibrator Review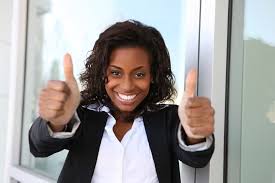 I really like the Lush! I enjoy it with a partner more than using it alone, but that's probably cause that's what it's for! I wish the antenna tail had some vibration in it. I can feel some residual vibrations but if there was a motor in the tail I might never leave my room.
The Lovense Lush 2 performed better than the original version. There was a few times where the original Lush disconnected from the Bluetooth and had to be re-synced. I haven't had that problem at all with the Lush 2. Now I can really put my stamp on it.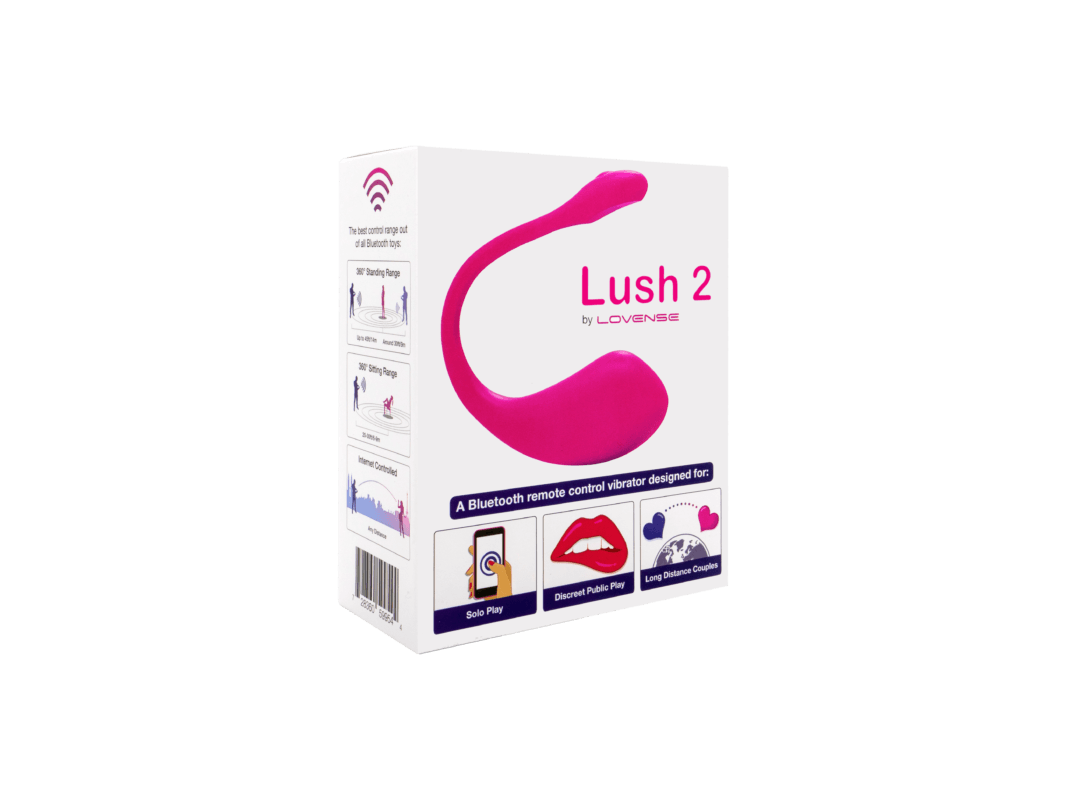 I like that they moved the on/off button to the tail so it can be turned off while still inside. The motor seems more powerful than the original too, which was a big plus!
All in all, an awesome toy to use with a partner, great for long distance relationships, and date night escapades.
Get Your Hands on the Lovense Lush Today
Can't wait to experience the same? I don't blame you!
Get the Lovense Lush 2 G-Spot Bullet Vibrator right now and receive a free bottle of my favorite all natural lube Sliquid Naturals H20 water based lubricant (a $12.99 value)!