Let's say it together: MASTER-BA-TION. Yes, it's good for you. It's okay to admit to touching yourself to orgasm. You don't need permission, but you also don't need shame for doing you (literally). Self pleasure must be at the top of your priority list because you frankly can't put your pleasure in the hands (no pun intended) of others. Let's face it though, even masturbation can seem boring and lazy without something to switch it up. 
What's the switch up you ask? Toys. Now, wait…I know what you are thinking. "Men don't use toys". 
"I don't need "those" to help me." 
Hear me out. 
The truth is this: women have no shame when it comes to using their "vibrating friends" in the self pleasure game, and men shouldn't either. Sex toys are like the icing on the cake for self-pleasure. You need to get in on this game. 
Dude, 
Here are 5 reasons why toys should be in your nightstand drawer too. 
You will find nerve endings that you didn't even know EXISTED.

You thought you had explored every stroke and rhythm. Toys will offer you sensations your hand could only dream of giving you. 

Sex toys won't leave you with unpleasant side effects.

Enhancement pills are a dime a dozen these days and many can leave you with more than an orgasm. Toys leave you headache and dizziness-free. 

You should explore your body too, bruh.

How the hell will you know how to kick things up if you don't even know? Trying toys is one new way to see what new things you enjoy, what isn't for you, and what you might want to take into a sexual experience with your partner. It's a win-win. 

Stamina. Yep, make it last longer.

You can have multiple orgasms too. Sex toys can not only help you obtain a better erection, it can help it last longer, and give you stronger erections. Need I say more? 

Be a peacock in the bedroom.

How can you not feel like the GOAT with all your newfound skills? There is nothing more sexy than knowing what you like, learning to be
mindful of what your partner likes, and having mind-blowing sex. Men use toys. Men should use toys. Time to normalize what we already know. 
Ready to get in on this male toy game? 
Check out our favorite toys and see if they might be yours too.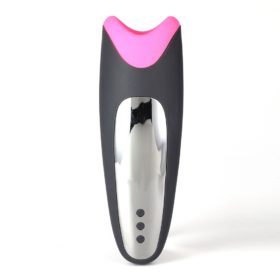 The Maia Piper tops the list because it works hard for the money! It vibrates, warms, and provides a sucking motion, all adding up to a great masturbation session.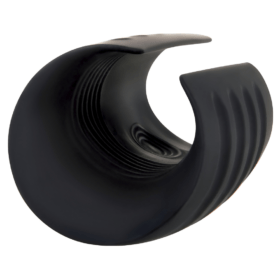 We love the Thump and Grind's open design to allow flexibility in different schlong sizes and an easy clean up. It warms up and also vibrates with a thump on wherever you'd like extra stimulation.
Maybe you'd like some celebrity play. Word on the street is that her box is worth the craziness lol. See for yourself with the Karli Redd Main Squeeze masturbator, molded with her real parts.
This is an actual BJ machine. It comes with a remote and you pick the intensity level and level of speed so you can have a BJ the way you like it, any time of the day!