Rabbit vibrators have really stood the test of time.
I remember seeing it for the first time on an episode of Sex and the City. Which is included in my top 3 shows of all time, btw. Miranda discovers the rabbit and describes it as the "ultimate" vibrator." So the ladies head on over to their local sex shop and look at the Pearl rabbit vibrator live and in person.
Like so: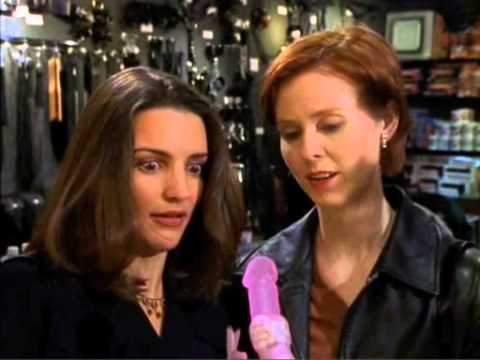 "Rabbit vibrators combine penetrative stimulation AND clitoral stimulation."
I was highly intrigued myself with this toy but back then, at 19 years old, I wasn't into sexy toys yet and definitely wouldn't have stepped foot into a sex shop. The horror!!!
I lived vicariously through Charlotte. Yes, innocent, prudish Charlotte fell in love with her rabbit vibrator!! She was experiencing multiple orgasms, cancelling plans with the girls, and locking herself in the house.
As the queen of cancelling…I get it! But wait, these broads had a whole intervention on her ass!
She was addicted to that rabbit like Pookie to crack.
Why the addiction? Two words, blended orgasms.
Usually when someone asks me what type of sex toy they should get as their first, I always ask about their preferred method of cumming.
Of course this only works if they know. Some people respond penetration but the majority yell out Oral Sex. Put your face in the place clitoral stimulation!
Rabbit vibrators combine penetrative stimulation AND clitoral stimulation. It's all in the ears baby. More women have orgasms from clitoral stimulation than from vaginal stimulation, so those rabbit ears put us all in the game for some self pleasure delight and add a lil slap and tickle inside.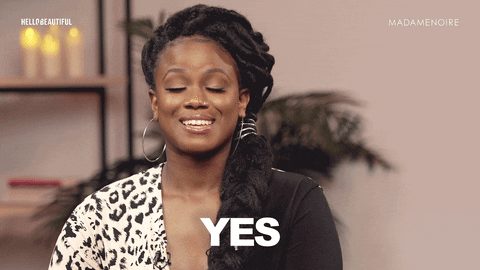 Now that I've peaked your curiosity to get your first rabbit vibrator or get another to add to the collection let's go over some fun ways to use it!
First, break out the lube.
Lube seems to be more associated with partner sex but it's really useful in solo play too.
"Lube helps get the party started without you doing a lot of pregaming before putting the shaft part in your vajayjay."
Even though Charlotte might have had dripping wet panties thinking about getting it on with her rabbit, you might need a little help. I know that I'm not always as lubricated as I need to really have a good time with my sex toys right from the beginning. Lube helps get the party started without you doing a lot of pregaming before putting the shaft part in your vajayjay.
I don't have time for that!
This is extremely helpful if you already have issues with lubrication on your own or you have a rabbit vibrator with a thick shaft or a big G-Spot head on it. I'll show you some of those below. Shop my favorite Sliquid Sassy that is great for all sex toy materials, ph-balanced and all natural, safe for most vulvus.
Now that we're all lubed up let's get into it…
Use your rabbit in different positions
I'm guilty of always rubbing one out in the missionary position. Right on my back, laying flat. If you're like me switch it up sometimes. Try laying on your side while using it. In this position I like to squeeze my legs together and hold my rabbit in place. Look ma, no hands!
Also try placing some pillows under your hips. You could be amazed at all of the new spots you can hit by simply jacking your pelvis up some. Those are just two that I like, the fun is coming up with your own.
If you have time use your rabbit vibrator for foreplay with yourself
I have two game plans when it comes to self pleasure. Slow and steady or pedal to the metal.
"Rabbits have come along way from the old school battery operated, dry land only toys to waterproof bliss."
When I want to have a whole pleasure experience I'm lighting candles, putting on my booty call playlist, and taking my time with my vibrator and myself. Put your rabbit on low speed and use it all over your body.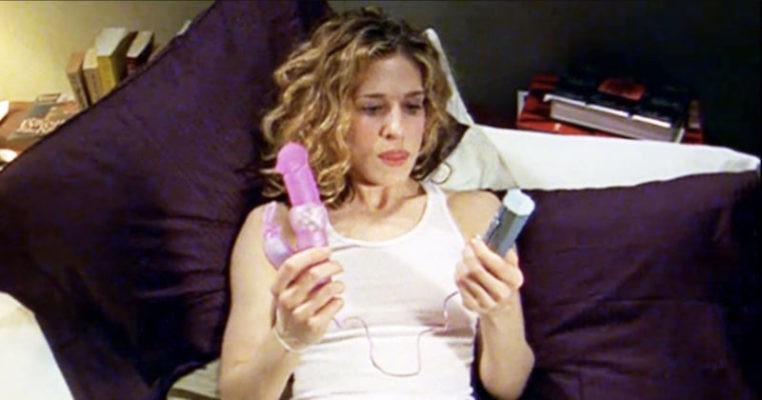 Turn your own dayum self on! Explore your whole body with it. Rub it over your nipples, neck, inner thighs, left elbow. You never know where your "hot spots" could be hiding on your body if you don't go looking for them.
Take your rabbit to wetter locations
You might not have access to a hot tub or pool (still on my bucket list of places to take my rabbit) but you do have a bathtub or shower.
I hope.
Rabbits have come along way from the old school battery operated, dry land only toys to waterproof bliss. Standing in the shower with the hot water dripping all over your body leads to a very sexy experience.
You're alone, no one can hear you, and cleaning your rabbit afterwards is a piece of cake! 😉
Use your rabbit with a partner
Think of how hot it would be if you let your partner bring you to ecstasy with your vibrator. Playing with toys is fun by yourself but a new dimension when you use it with your lover.
Let them use the rabbit at varying vibration speeds and tempo of strokes.
Get into a doggy style position and have them run the rabbit all over your vulva and booty.
Have fun letting them tease you and since you can't see their next move it elevates the pleasure and suspense. If your partner is up to it use your rabbit to massage them all over and return the pleasure favor.
Work on multiple orgasms
One thing I love about using toys is multiple orgasms.
They can go over and over and over again. Just ask Charlotte lol. I enjoy edging with my rabbit. Edging is bringing yourself close to orgasm and then backing off. It builds and builds up the pressure like a volcano till you blow! I start my my rabbit off at one of the lowest settings and build up to a higher intensity and then when I feel I'm coming close to cumming I take it on back down to a lower setting and start over again.
Try it and report back!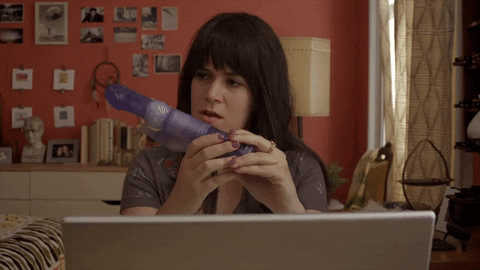 Top Rabbit Vibrator Picks
Now that we've gone over some new techniques here are some of my picks you can get right now!
Rabbit Pearl Vibrator
The rabbit that started it all, The Rabbit Pearl Vibrator. An oldie but goodie with vibrating bunny ears and the traditional pearls on the shaft that add to the internal stimulation.
Miss Bi Dual Stimulator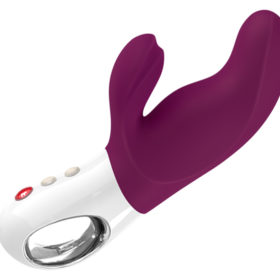 The Miss Bi Dual Stimulator  is perfect for those that like a girthier vibrator to stimulate their G-Spot. It also has a good handle to completely take control and hold on to it if you're like me and get crazy rocking it around to get that internal orgasm.
Leah Rabbit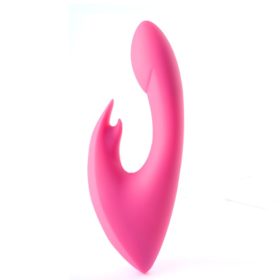 This rabbit made it to my nightstand drawer even though at first glance I didn't think it would. The Leah Rabbit is a new favorite because of it's nice bulbous G-spot head and the clitoral nubs that feel like they're giving my clit a hug. Click the link for a video review!
Intense Thrusting jack Rabbit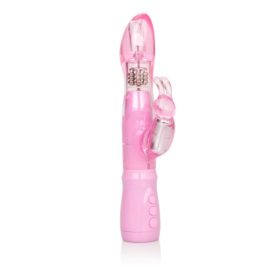 A new twist on an old favorite. The Intense Thrusting Jack Rabbit is a perfectly sized Rabbit with incredible thrusting and rotating power. It has 7 intense functions of vibration, pulsation and escalation.
Ready to start playing with yourself?
Check out our large selection of rabbit vibrators and get 5% off on your next vibrator order using code BUNNYME10!