Guess what today is? It's not our anniversary, but it is National Sex Day. 
That said, we want you to back that thang up on somebody. 
Who you got? Who are you choosing to hump today? 
We want you to get it in and do it well. 
Here's why.
June 9th (you know like 6/9 aka 69) is the day the world is openly proclaiming that we all should get naked, get wet, and get laid.
It's the day we can participate in licking the cookie and getting nookie as a holiday event. It's also the day where you can have open and candid conversations with others (your children, your partner, or your friends) about all things sex related. Now, we know you can talk about sex on any day, but why not make today a special day dedicated to spotlighting the WILD WORLD OF S-E-X. 
According to the American Association of Sexuality Educators, Counselors, and Therapists (AASECT), "sexuality is at the core of the human experience", and we must treat it as such. If sexuality is at the core of how we live, healthy sexual behavior begins when we acknowledge that National Sex Day should be the start of 364 more days of conversation about sex and sexuality. When having open discussions about sex, we have to remember to be inclusive, comprehensive, and transformative. First, we must understand the difference between sexuality and sex. 
Sex is the act of one, two, or more individuals participating in the process of arousal, pleasure, and orgasm through sound, touch, or energetic exchange. Sex is a combination of intentional communication, foreplay, physical touch, and post interactions. 
Sexuality includes everything from understanding how our bodies function to understanding how to maintain our sexual health as we age. Sexuality is more than the act of having sex. It's the deep understanding of how sex shapes and affects us on a daily basis. 
National Sex Day is an extremely important element of the larger sex positivity movement. The sex positivity movement is an ongoing outreach and educational shift where individuals, couples, counselors, and therapists work together to normalize sex and sexuality in our society. The talk of sex was once a taboo topic only mentioned by obstetricians and gynecologists when asking a woman about the last time she had sexual intercourse as a means to determine her reproductive calendar. However, in the last decade or so, a paradigm shift took place around sex and discussions concerning sex. We are OPEN OPEN now about how steamy we want our bedrooms to be. The openness about sexual health, sexual freedom, and sexual awareness seems to be growing each day. There are more organizations and companies deciding to make sexual education and awareness a regular occurrence for people of all ages. 
Many companies, including Hart's Desires, are focusing on: 
Sexual Health: understanding your sexual wellness through doctor's visits, STD testing, and protective sexual encounters. 
Sexual Education: understanding how our bodies are created and how they change over time 
Sexual Awareness: understanding the nuisances and distinguishing factors for people based on sexual encounters, sexual trauma, and sexual pleasure
During National Sex Day, we want you to have ALL the SEX, AND we want you to commit to learning more about how your sexuality, sex health, and sex awareness enhances your sexual experiences with yourself and with others. 
Happy 69 Day! 
Here are a few Hart's Desire's favorites that can spice up National Sex Day in your bedroom…
You don't have to have a partner to have sex. Show your Peen some love with the new Fap-o-matic PDX!  It elevates masturbation with powerful intermittent suction for the ultimate stroker experience.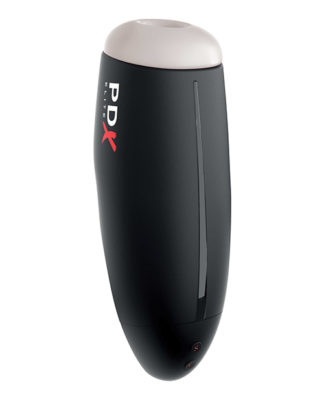 For my vulva owners, here's something new to use solo. I know how y'all love the rose toys! Never heard of it? Well these toys give off ultimate clitoral pleasure. Then there's ones that have an attachment on them to take the pleasure up a notch. This Rose plus Vibrating Dildo features a targeted G/P spot vibrator!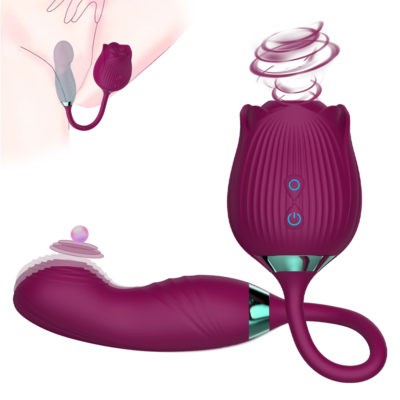 This toy is our newly favorite Couple's toy and there's no more perfect day to use it than on National Sex Day! The Nos vibrating cock ring is super powerful and gives the clitoris some ultimate feels. I like using it while I'm on top so I can control exactly how much and where I want these two motors vibrating.