If you're like me, sometimes you just want to get to the Big O and go to sleep. You had a long day, co-workers got on your nerves, and an orgasm would be wonderful. Hell, it would be wonderful at the beginning of a long day! Since the clitoris is the powerhouse of nerve endings, making it super pleasurable to stimulate, good money is to start here. It's definitely the first place I'm going after when I want to cum. And what kind of toy do I reach for?
Clitoral Suction Vibrators!
Think pussy pump but more specific to the clit. You'll see them called Clitoral suction stimulators, Clitoral suckers, Clit sucking toys, and the list goes on.
The once new kid on the block of female centered toys now is a mainstay in tons of women's sex life. So what is a clitoral suction exactly? They come in different shapes, sizes, and use different technologies to get your clit happy, but the over all design is the same. Thre's going to be some sort of handle and an opening at the end. It's not going to be a big opening, just big enough for your clit to be all cozy inside. Maybe an inch in diamater, but this is where the magic happens. Depending on the toy, it could suck, blow air, use sonic waves for stimulation, make you see the Lawd above chile!! It's that serious.
What does it feel like?
Yup. Like really dope oral sex. Like someone sent your lover the cheat codes to your clitoris. Like…..where have you been all my life? Orgasms.
The first time I used one I had to back up off it for minute. I was seriously about to cum in 30 seconds flat. It happened so quickly it actually scared me! It's a feeling I can't even explain. At very low settings it feels like an expert arouser. If I'm not ready to have a quick quick orgasm I'll parlay on these settings for a while. Medium and high settings get me to that Ooooweeee extremely fast. Ok, I thought about it some more. It feels like the toys are sucking the orgasms out of your soul. For reals.
Clitoral suction toys have a lot of features that make it a crowd favorite.
It's great for people that are afraid of desensitizing thier clit. Even though it's a complete myth that this even happens, if you still don't believe me, clitoral stiumlators will give you that security of knowing there's no direct stimulation on your clitoris. Masturbate on with a clear conscious!
Very targeted pleasure. These toys skip the appetizer and salad part of the meal and go right to the main course. If you like pinpoint stimulation these are for you.
Like my title says….fast orgasms. I don't personally know anyone that has reported taking longer than two minutes from start to finish to have an orgasm.
They range quite considerably in price point and even have dual stimulators that include some G-spot action with your clitoral suction. The ones I'm reviewing live in the medium price point range. If searching clitoral suction toys you'll usually see the main players: Satisfyer, Womanizer, and Lelo. I'm going to throw in a ringer too, for shyts and giggles.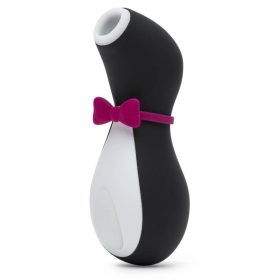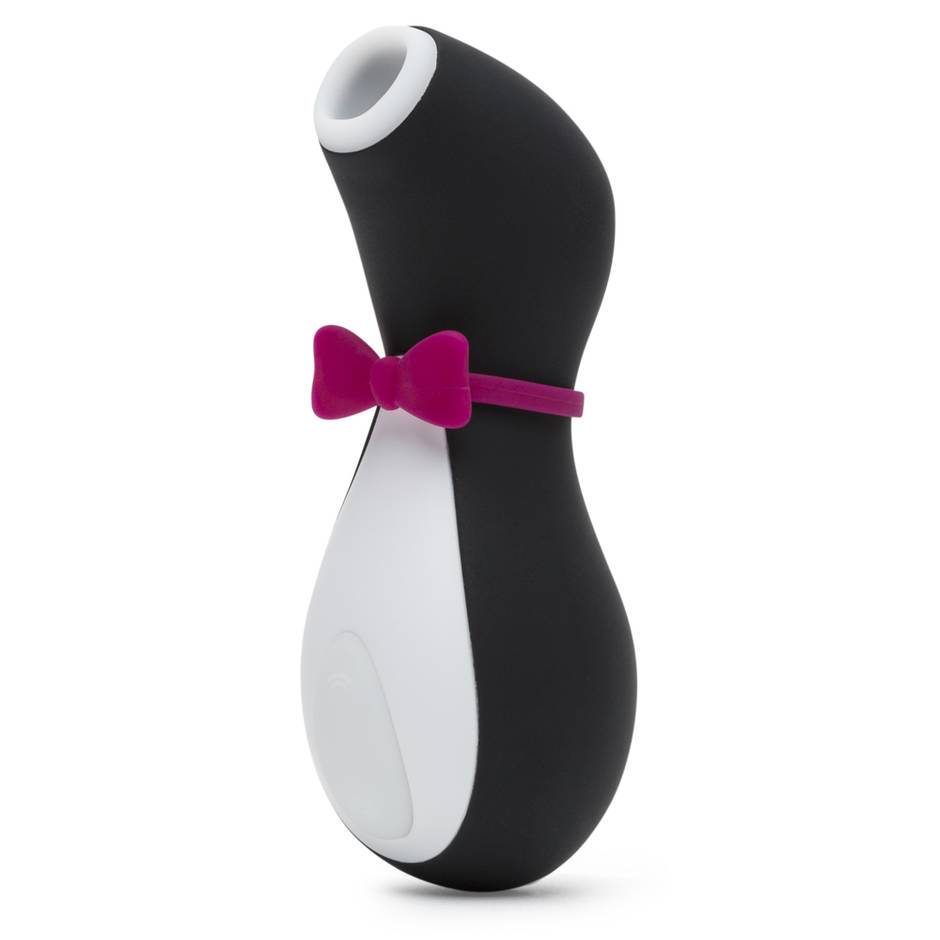 First we have the Satisfyer Pro Penguin Next Generation. In general, the Satisfyer line is going to be on the lower price point end of the clitoral suction toys. I never tried the first generation of the Pro Penguin but it seems from other reviews they stepped thier game up. I love that this toy is all dressed up for my clit. It has a cute factor to it. It's a freakin penguin!!! For me, this was the least powerful of the toys, but that would be great for someone who has a very sensitive clit and a lot of stimulation is painful. I've heard some women complian that the clitoral seuction sex toys are too powerful for them. This is one I would suggest to get instead of the next few toys since the pressure of the air was very mild.
If you're looking for something a little stronger fron the Satisfyer brand I reccommend the Satisfyer Pro 2. It's not as cute but sometimes power trumps cuteness!!
I like to try a toy at least five times to make sure I love it or hate it. The first time I tried it I had trouble getting in situated just right. I parted my labia, pulled back the hood of my clit, and started the toy. I just couldn't get it quiiiiite right, like Luther's jherri curl lol. I gave up and rubbed one out.
I came prepared for round two with some Sliquid Sassy handy. I like to try toys with lube and without for testing. Lube helped A LOT! I had an orgasm in about a minute and a half.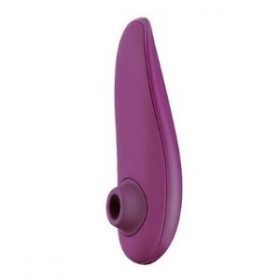 Let me tell you the day I almost passed out! Not from an orgasm lol, but my FAVORITE sex toy of all time, the Womanizer Pro40, was discountinued! I almost threw my phone at the wall! Mine was still working but ya girl is always thinking about the future! What would I do if something happened to it? Womanizer assured me I'd love the new model, which I totally gave a complete side eye to.
When I finally got the Womanizer Classic in the mail I was pleasantly surprised at first glance. It was definitely sexier than the Pro40. I didn't even give it a full charge before running to my bedroom to test it out.
It. Was. Awesome!! Same feeling from the pulsating air. Great pleasure on the low speeds and the higher speeds bring on orgasm quickly. I never even get up to level 8 (the highest), I usually stick sround level 5-6. It goes great with a glass of wine in the tub too. This is the clitoral toy I reccommend the most when asked about clitoral stimulators. Here's a quick video of me raving over it.
Back to the review!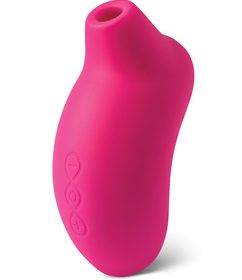 Next up is the Lelo Sona. This one is a little different than the first two toys because instead of pulsating air this one uses sonic waves to stimulate the clitoris. I thought this made sense since the part of the clitoris you actually see is small, while the internal part of the clitoris is much much larger. The sonic waves actually get all in there, stiumlating the part of the clitoris you don't see. For some women this is a bit much. For my queens that like intense clitoral stimulation this is right on time.
I like to think I'm in the middle of the road with how intense or how much pressure I like on my clit. I can only use this one on the lowest settings, which feels great with lube. Without lube or on any settings above the two lowest it was uncomfortable, for me. Not my favorite.
I said I'd throw in a ringer….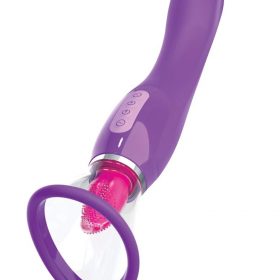 I'm a sucka for a good viral product on social media and this toy tore the Internet streets UP!!! It's still tearing it up months later. The Fantasy for Her Ultimate Pleasure was the IT toy.
What the hell, I said, I'll try it. What really put me over the top to adding this to my cart was all the different ways you could use it. The tongue moved, the curved shaft vibrated, it had detachable cups for suction, what didn't this thing do?
Well after trying it several times I couldn't get the hang of getting the tongue to actuall touch my clit while I had the suction cup on. Lawd knows I tried. So I stuck with using the tongue without the suction and the vibrating handle. Still good, but didn't have me climbing over the walls like the video. Typing all of this out makes me want to give it another shot. I gotta break this thing back out, I'll report back!
Let me know what clitoral suction toys you've used and did you fall in love?